Balancing Heritage with Modern Values in the Proposed Vancouver Heritage Conservation Plan
March 21, 2015
---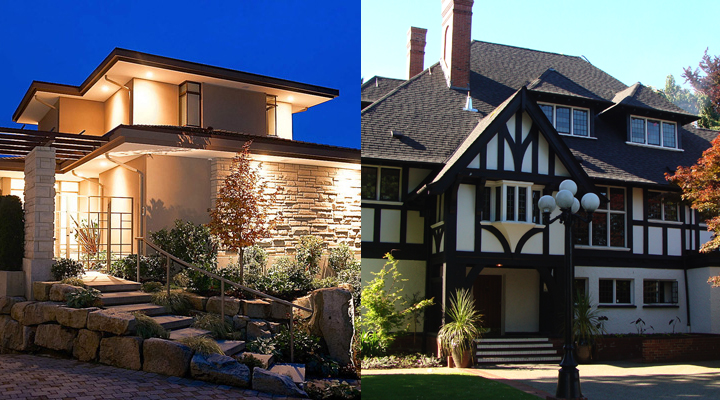 Vancouver's plan to update its heritage conservation program is prompting dialogue on architectural innovation and what should be considered a heritage building.
The city is currently gathering feedback on its Heritage Conservation Program, which was established in 1986.
SFU and the Heritage Vancouver Society are co-hosting their own public debates on the issue.
Heritage as inhibiting architectural innovation
Alec Smith, a partner at Shape Architecture, was one of the panellists at a recent debate on heritage and new developments.
His firm specializes in modern design. It recently designed new homes around two character houses in Strathcona, a Vancouver neighbourhood known for its heritage values.
"There's a lot of challenges to do more adventurous projects like that in the city of Vancouver," said Smith.
He said he thinks Vancouver's architecture needs to be able to grow and evolve.
"The emphasis for me really needs to be on striking a balance between conservation of buildings that have merit but also not trying to impose an historic style on new developments within those neighbourhoods," said Smith.
He added that many of Vancouver's most iconic buildings, such as the city's provincial law courts designed by Arthur Erickson, were created more recently.
"There was a time in Vancouver's history when it really led the world in its innovative architecture, and that was through the 50s, 60s and 70s," said Smith.
Balancing heritage with modern values
Javier Campos, the president of the Heritage Vancouver Society and a principal with architecture firm Campos Leckie Studio, agrees.
He said although character is important, contemporary architecture also needs to consider current values like density and ecological design.
"We need to identify character but we also need to encompass what we're going to do in the future and how we're going to live in the future," said Campos.
He said character can be as much about fitting in to the overall feel of a neighbourhood as conserving bricks and mortar.
The next SFU talk on heritage and character will be on April 16.
CBC News | March 3 2015
---
LATEST MLS® LISTINGS
FROM THE BLOG
View my new listing for sale at 308 - 1188 Parkgate Blvd, North Vancouver and currently listed at
Read more ...
View my new listing for sale at 216 - 340 W 3rd Street, North Vancouver and currently listed at $
Read more ...
View my new listing for sale at 1060 Belvedere Drive, North Vancouver and currently listed at $1,
Read more ...